BMW R100 GS Black Ops
BMW R100 GS Black Ops
—
This '83 BMW R100GS was fully rebuilt by us and transformed into a machine which, we think, could have been used for some kind of "black operation".
We wanted this bike to look stealth and "mean".
We assume we achieved this double goal.
It shall now have a new life in Miami, Florida - US.
—
Photos: Hugo Jézégabel
Powered by Motul oil.
- bespoke rear loop subframe 100% handmade and welded on the existing frame;
- shiny dark grey powder coating of the frame;
- shiny black powder coating of the frame, wheels, fork legs, handlebar, engine covers..
Vintage Honda CB 350 tank painted in mat dark blue. Still we kept its dents, because this is what we liked about this tank.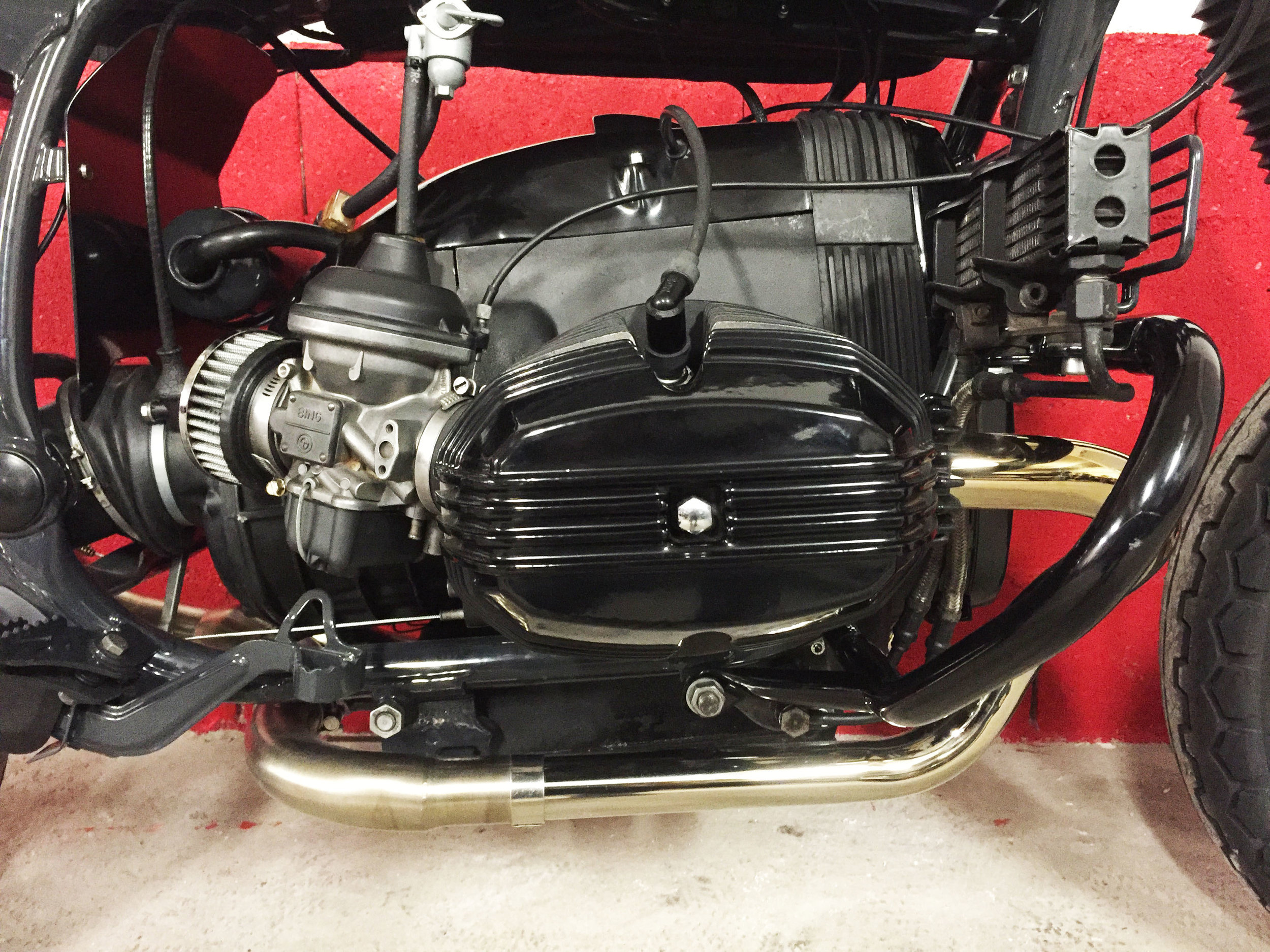 - fully rebuilt top engine (pistons, rings, valves, gaskets);
- fully reconditioned Bing carburetors (with dark grey ceramic painting of top ends and top covers);
- K&N air filters + re-tuning of the carburetors.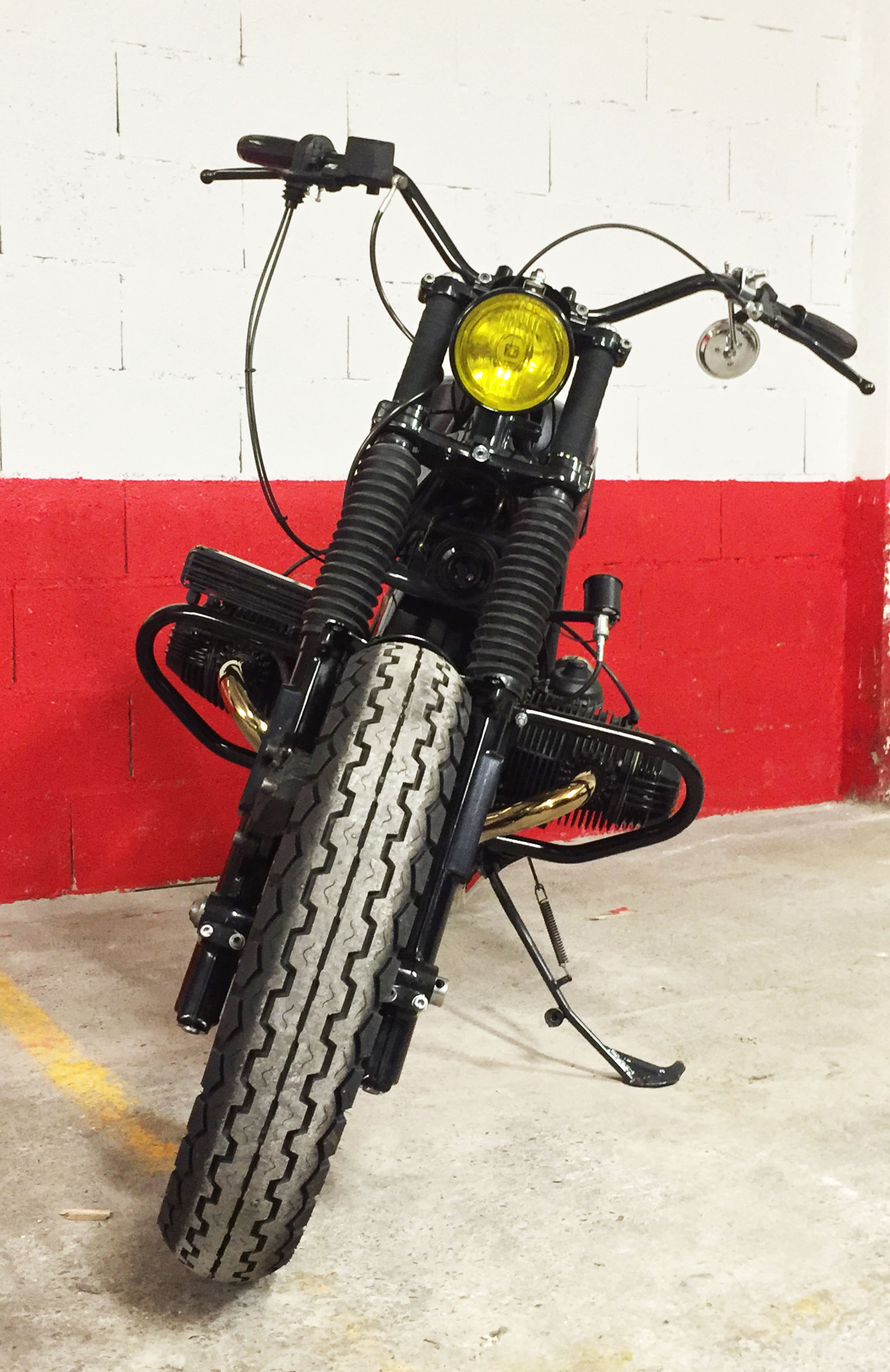 - vintage Triumph handlebars;
- vintage headlight coming for '70's rally cars.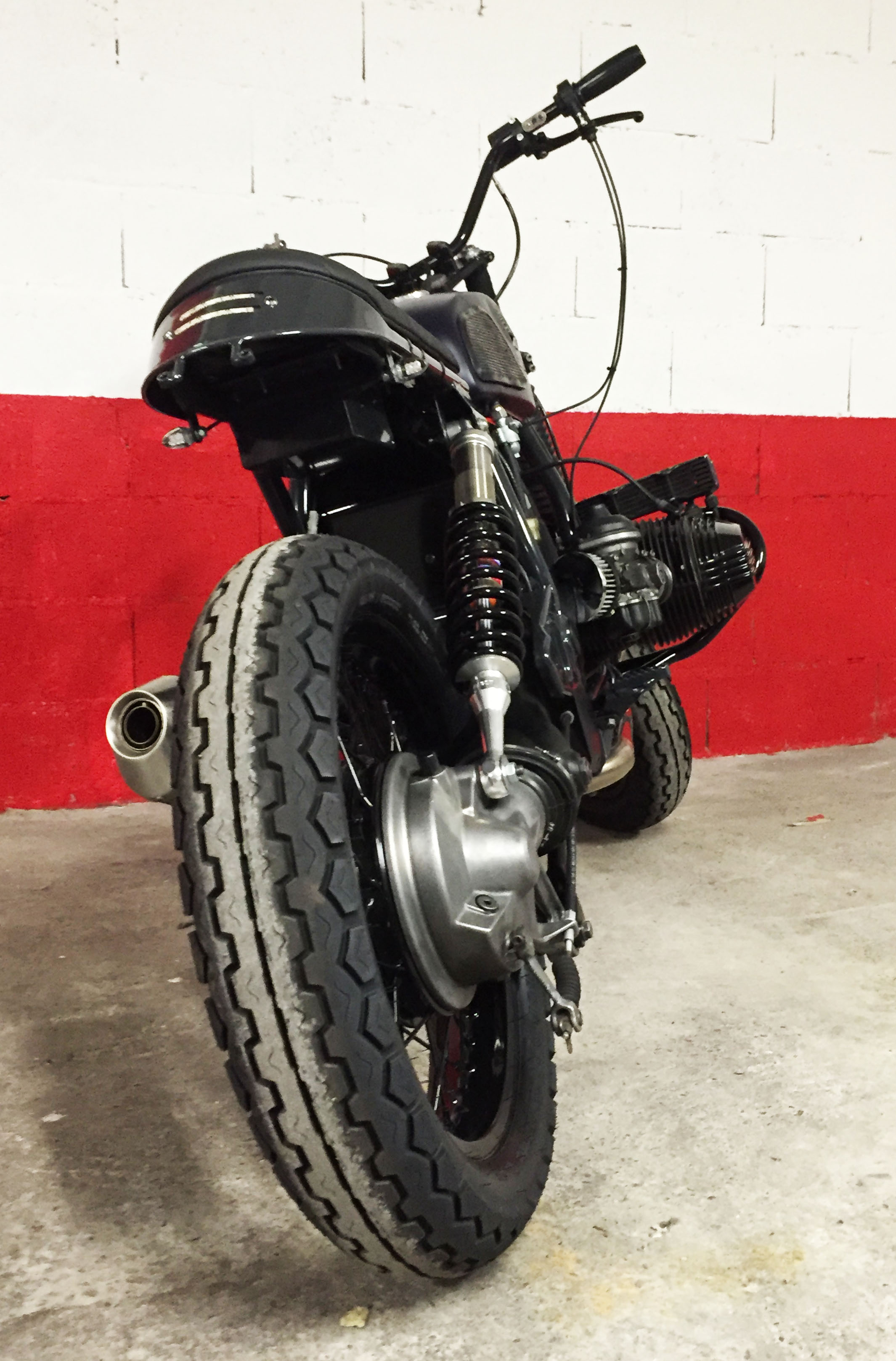 100% handmade tail and stop lights using LED lights, inserted in the bespoke rear loop.
- brand new exhaust pipes connected to the bespoke 2 in 1 muffler made by Hattech on our behalf;
- brand new TCI/AC-CDI ignition system installed on the engine and connected to the 100% hand made electric wiring.
Brand new front braking master cylinder + bespoke hose;
- both front and rear wheels converted in 18 inches;
- both front and rear tires are Dunlop K81.