BMW Numero UNO
We fully transformed this '92 BMW R100R for an Italian customer who seemed not to be afraid to retrieve a motorcycle inspired by the craziness of the seventies. Hence the candy red applied on the tank.
Riding a motorcycle with a white frame is for sure a bit of a statement.
But this one is really worth it.
Photos: Blitz Motorcycles
Powder by Motul Oil.
- Mat white powder coating of the whole frame + foot rests + side stand + fork legs;
- bespoke rear loop 100% hand made in house;
- bespoke seat designed to match the bespoke rear loop.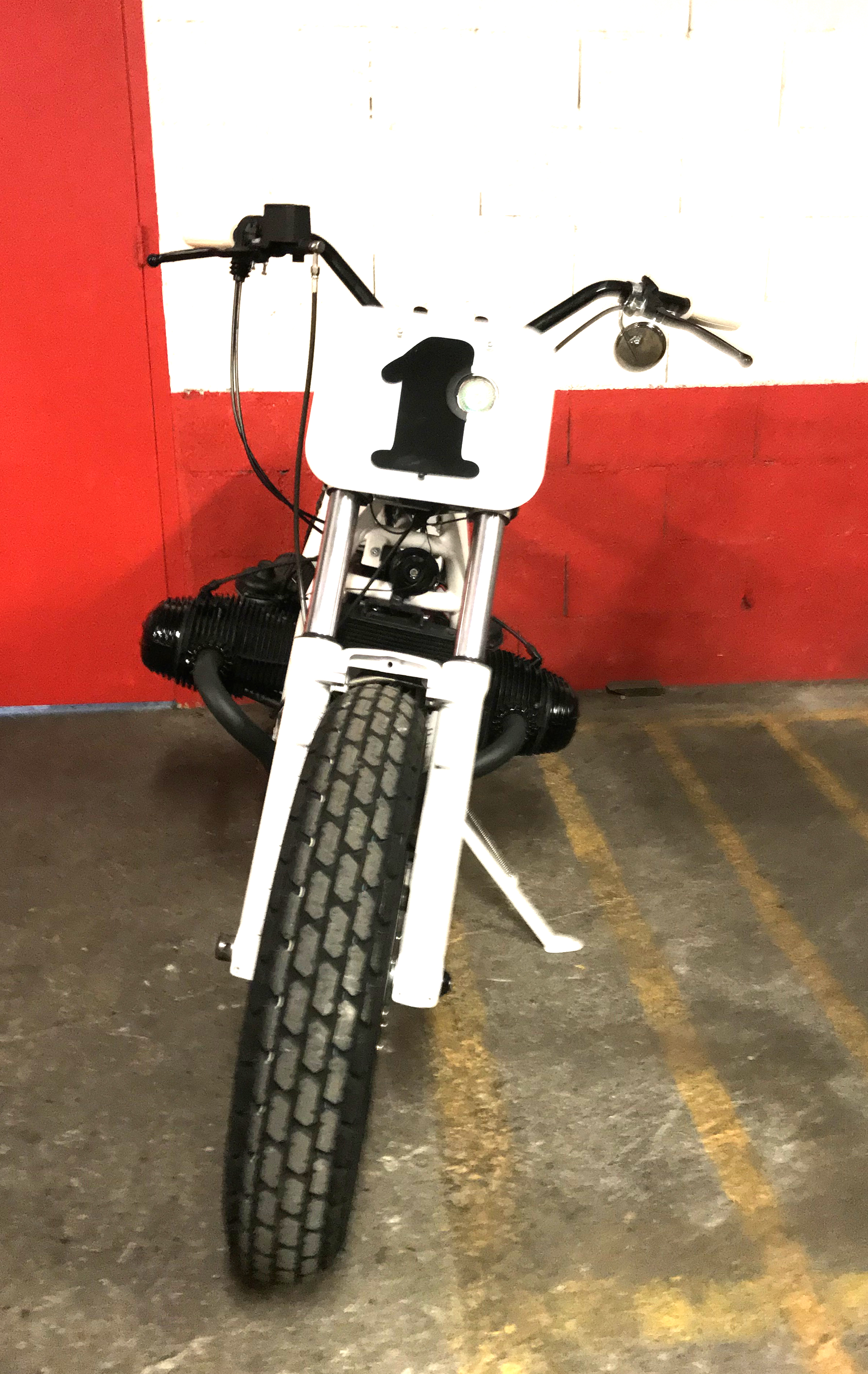 - "#1" plate holder installed on both front and left end side of the motorcycle. In the front plate, a LED headlight has been installed ;
- Triumph handlebar.
- Both front and rear wheel set up in 18 inches ;
- both front and rear tires are Dunlop K81.
A Motogadget electronic speedometer has been installed on the hand made dashboard (which welcomes also the neutral and oil pressure lights)
- Fully rebuilt top engine (pistons, rings; gaskets);
- TCI-AC/CD ignition system installed
- bespoke exhaust pipe by HatTech (black ceramic coated).
100% hand made bespoke rear loop welded to the frame which welcomes :
- tail light + stop light;
- right and left blinkers.
- Vintage Honda 125 cc tank mounted on the frame (and obviously painted in red candy);
- K&N air filters + engine breather
- re-jetted / re-tuned Bing carburetors to match with the new air filters.